Barriers to Start-up Grant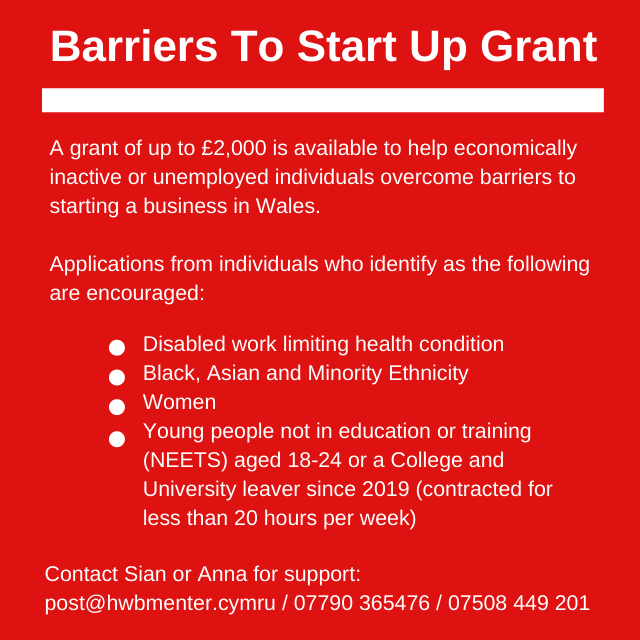 𝐎𝐩𝐩𝐨𝐫𝐭𝐮𝐧𝐢𝐭𝐲 - 𝐁𝐚𝐫𝐫𝐢𝐞𝐫𝐬 𝐓𝐨 𝐒𝐭𝐚𝐫𝐭 𝐔𝐩 𝐆𝐫𝐚𝐧𝐭
The Welsh Government has released details of a business start-up grant. There are eligibility criteria and all applicants will be expected to undertake pre start support. The Enterprise Hub (part of Business Wales) is here to support you.
𝐒𝐭𝐞𝐩 𝟏 = Contact Sian or Anna on post@hwbmenter.cymru / 07790 365476 / 07508 449 201 to arrange 1to1 support with your application.
𝐒𝐭𝐞𝐩 𝟐 = Join our Barriers to Start Up online Miwtini programme which will cover essential information you need to run a successful business: https://barrierstostartupmiwti...
Full guidelines available here.
Subscribe to our newsletter
Sign up to our newsletter for exclusive content and complementary Business Top Tips PDF!