Ffiws is the name for our 'maker space'!
Ffiws is created in partnership with Menter Môn, Gwynedd Council, Arloesi Glwynedd Wledig, and Cynllun Arfor. So, you may see the logo in several locations across the region. As an Enterprise Hub member, you can make use of the Ffiws at M-SParc, Conwy Business Centre and at Costigans, Rhyl.
Once you've had an induction at one Ffiws, you can use them all! That includes Menter Môn's Ffiws in Porthmadog. There are numerous other Ffiws Maker Space being opened across Gwynedd and Anglesey, check back here for a full list once available.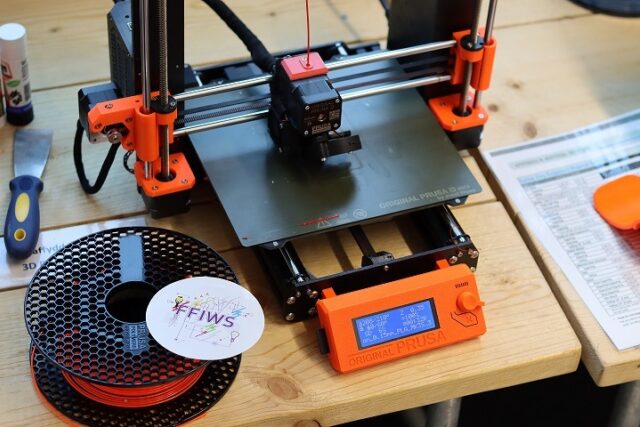 A Maker-Space is the perfect place to prototype ideas. The equipment available includes:
Vinyl Printer and Cutter
Mug Press
Heat Press
Laser Cutter
3D Printers
Soldering irons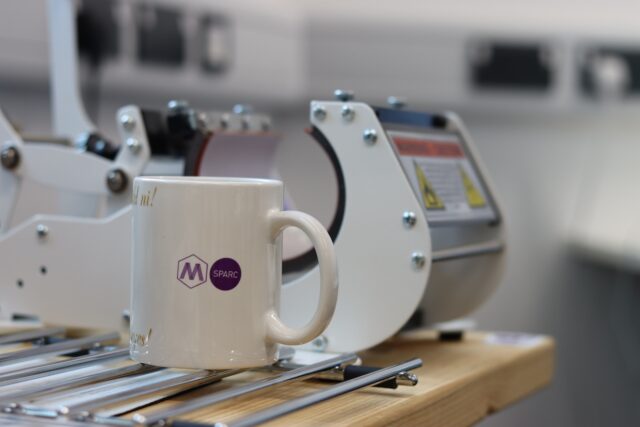 Ffiws allows you to test out ideas, and see if they are feasible, before you go on to mass-produce, use the product or purchase your own equipment.

If you'd like to use the space, you'll first need a safety induction. Have a look at our events page or get in touch.

Subscribe to our newsletter
Sign up to our newsletter for exclusive content and complementary Business Top Tips PDF!