4th Masterclass - Digital infrastructure for a smart town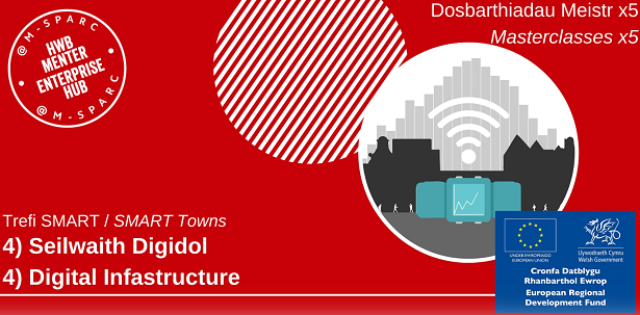 4th Masterclass - Digital infrastructure for a smart town
Background
The introductory event looked at whether we could monitor the health of High Streets in the same way as we monitor our own health. Rather than counting footsteps can we count footfall? Rather than measuring the benefit of exercise can we measure the benefit of free parking and pedestrianised spaces? Rather than tracking our fitness over the year can we track the visitor numbers?
The technology exists and is already being used in Welsh towns to make informed decisions and plan for the future. Given the pressure on the High Street and the impact of COVID19 it's important that businesses are able to exploit digital technology, in the same way as supermarkets and shopping centres have done for years.
These masterclasses are being held by Menter Môn through the Enterprise Hub and supported by the Welsh Government, as part of its 'Transforming Towns' town centre regeneration agenda.
The introductory event can be viewed here.
4th Masterclass - Digital infrastructure for a smart town
This masterclass focused on the technicalities for developing the infrastructure layer needed for a smart town. What are the different technologies for creating a future-proof communications and location infrastructure? We took a look at the various options available including wifi, GPS, TV whitespace, 5G and the timeframes for the evolution of these technologies along with the partnerships that may need to be developed. The headline speaker is Linda Chandler, Global Smart Cities Advisor.

Join the final masterclass here.
Subscribe to our newsletter
Sign up to our newsletter for exclusive content and complementary Business Top Tips PDF!