North Wales Start-Up Club Celebrates Significant Milestone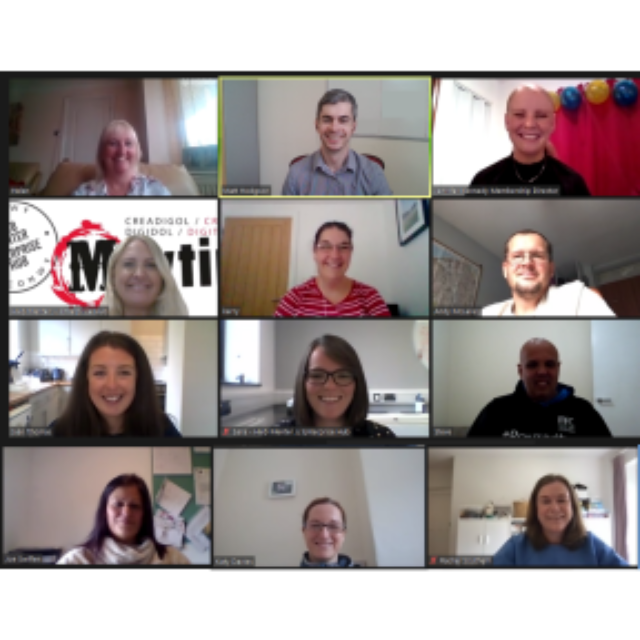 The North Wales Start-Up Club, established by West Cheshire and North Wales Chamber of Commerce, has reached a significant one-year milestone of being operated in partnership with Enterprise Hub @ M-SParc.
The partnership has seen businesses within their first two years of operation attend monthly online meetings, bringing together businesses owners in the region to share experiences, best practice and to build a business support community.
The monthly meetings have seen Start-Up Club members have also heard from local experts on a number of different topics including; tax, business planning, social media and finance.
"Being part of the Start-up Club has been a great way to reflect on my progress whilst also getting relevant business training. Each month, the sessions give me an opportunity to reflect on my achievements since the last month and it has been great to see how other new businesses in my area are doing. Working in the office by myself can feel lonely so every month I can touch base with other people in the same position as me, to share advice and developments whilst also gaining knowledge" said Heledd Owen, Darlunio Heledd Owen Illustration.
Jennifer Kennedy, Membership Director at West Cheshire & North Wales Chamber of Commerce, said "We are incredibly proud to have been able to support new businesses through what has been an incredibly challenging year for all. It has been encouraging to see the resilience and adaptability of businesspeople in North Wales and some of the start-ups we've had join the club are outstanding. We are really looking forward to watching them develop and hope to see more join us at future meetings!"
Sara Roberts, Enterprise Hub Co-ordinator, said "At the Hub, we advise all our members that being part of a community, and asking for support when you need it, is vital for small businesses. No one can do it alone, and especially if you're an individual running an entire business, there are times when you need to turn to others for support.
We're really pleased to have been able to offer access to the Start-Up Club for our members, as it provides them with further opportunities to meet like-minded people, and gain expert support in areas they may struggle with, such as specialist marketing or accountancy."
Another member of the Club is Kerry Jones, Founder of The Sunset Plan, who joined from the beginning in June 2020. Kerry explains "I had been working with Enterprise Hwb at M-Sparc so this joined-up approach with other start-ups like myself was a great opportunity to meet people in a similar position.
"As the club is held online, it is so convenient to be able to join during the day and gain support with a wide range of business matters. Meeting other businesses has been a real motivator. We update each other at the start of each meeting about what's been going on.
"It's incredible to see how quickly people are progressing. It is such a supportive space that you can see that people care about each other's progress. It has opened me up to a world of other businesses and support I wouldn't have otherwise met. I am now a full member of the West Cheshire & North Wales Chamber of Commerce and have just had an article feature in the latest members magazine which is really exciting."
For more information about the North Wales Start-Up Club, please register your interest in attending here: English, Welsh.
Subscribe to our newsletter
Sign up to our newsletter for exclusive content and complementary Business Top Tips PDF!