2nd SMART Towns Masterclass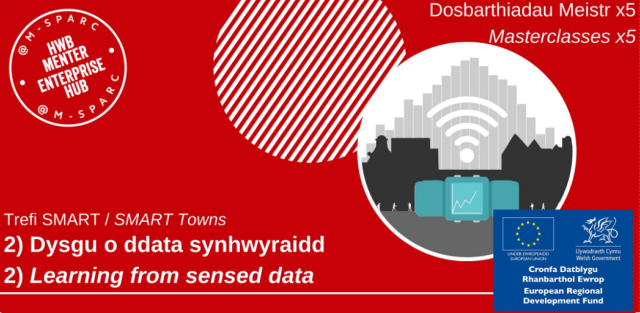 SMART Towns-Learning from sensed data
Background
The introductory event looked at whether we could monitor the health of High Streets in the same way as we monitor our own health. Rather than counting footsteps can we count footfall? Rather than measuring the benefit of exercise can we measure the benefit of free parking and pedestrianised spaces? Rather than tracking our fitness over the year can we track the visitor numbers?
The technology exists and is already being used in Welsh towns to make informed decisions and plan for the future. Given the pressure on the High Street and the impact of COVID19 it's important that businesses are able to exploit digital technology, in the same way as supermarkets and shopping centres have done for years.
These masterclasses are being held by Menter Môn through the Enterprise Hub and supported by the Welsh Government, as part of its 'Transforming Towns' town centre regeneration agenda.
The introductory event can be viewed here.
2nd Masterclass - Learning from sensed data?
This masterclass focusedon how socio-spatial data can aid understanding and decision-making within towns. We looked at translating the physical to digital - generalising behaviour from attributes of the physical space such as the street network and how that behaviour changes within the same space due to dynamic conditions and variations in context. We also looked at a digital to physical perspective at the relationship between high street footfall and social media.
Our speakers included Dr Sharon Richardson - Lecturer in Geocomputation from the University of Zurich, Ed Parham - Director at Space Syntax an architecture and urban planning practice and Polly Barnfield Founder and CEO of Maybe* which helps social media work for businesses.
You can sign up for the next SMART webinar here, and see the whole series of our webinars here!
Subscribe to our newsletter
Sign up to our newsletter for exclusive content and complementary Business Top Tips PDF!