North Wales Nuclear Supply Chain Opportunities
Could your business capitalise on the opportunities within the Nuclear sector in North Wales?
With the drive for Net-Zero and carbon reduction the energy system in Wales and the UK is transforming. Nuclear energy is considered by governments and industry alike as a key mechanism in the drive for Net-Zero.
Wales has always been and continues to be central to the nuclear sector, particularly for decommissioning (Trawsfynydd, Gwynedd and Wylfa, Anglesey). With changes in the Nuclear Decommissioning Authority's (NDA) Strategy (March 2021), work at these sites, particularly Trawsfynydd, is expected to increase significantly in coming years. In short, Wales, particularly North Wales is rich in supply chain opportunities. When the entire lifetime of decommissioning is considered, future clean-up across the UK is expected to cost around £160 billion spread approximately over the next 120 years. This will present secure long-term opportunities for both UK and international businesses.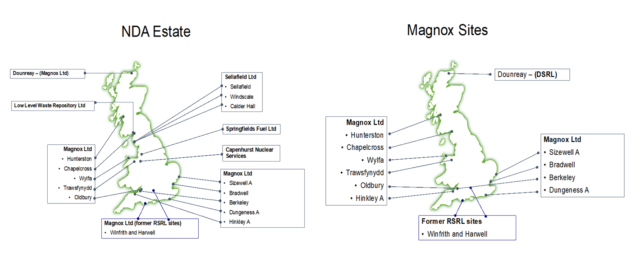 In the video below, Gwen Parry Jones OBE - CEO Magnox Ltd. provides an introduction to why the North Wales Nuclear Decommissioning sector (and new Nuclear Build) should be of interest to North Wales/Wales SME's.

Over the past decade there have been significant developments in the nuclear sector, amongst which has been a determined drive towards utilising more local supply chains, and increased SME representation in major nuclear programs. This has helped ensure that national and international investment is retained in local economies to stimulate those economies and drive social value. There have been significant efforts over the past years to reduce SME barriers to entry in the UK nuclear and particularly nuclear decommissioning market. Depending on contract size, access to opportunity and relationships with organizations, SMEs can either bid alone for work packages, or partner with an external organization to deliver.
If you're interested in hearing more about the potential opportunities for your business in the Nuclear sector in North Wales listed below, please contact post@hwbmenter.cymru / 01248 858 070.


Subscribe to our newsletter
Sign up to our newsletter for exclusive content and complementary Business Top Tips PDF!