Take action, start a Miwtini in your life, start your business!
Miwtini is a dedicated programme created to help you start your business. You want to try something new, make something happen. You're trying to make a change. A Munity is an open rebellion against the status quo. Go your own way, do your own thing. Your Business. Your way.
Originally created as an 8 week programme but can be adapted to be a couple of afternoons a month or even one full day. The beauty of this programme is that it can be adapted to suit varying needs and sectors.
As of June 2022 there are two active Miwtini programmes ongoing; Miwtini Conwy and Miwtini Mon.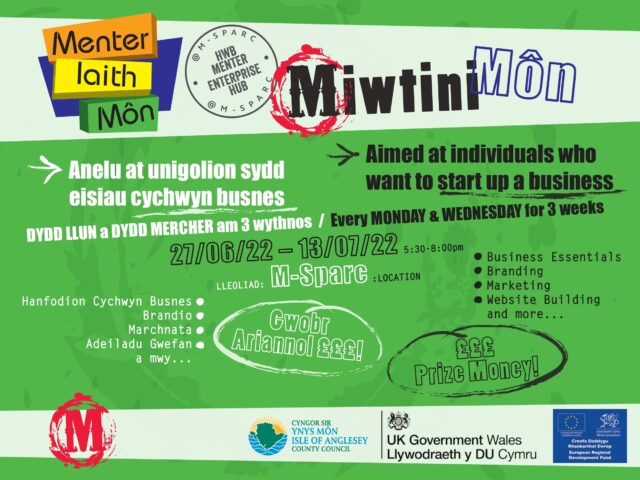 Check back soon to see when the next cohort after these will be open for applications. If you just can't wait until then, we have plenty more ways to support you, how about an event or a one to one meeting with a Business Advisor?
Subscribe to our newsletter
Sign up to our newsletter for exclusive content and complementary Business Top Tips PDF!